Child Protection for the Autistic Child - A Resource
​RESPECT
​
My own experience as a parent of a young autistic person who entered Care under section 20 of the Children Act 1989 was that I had no idea of what help was available to him or us or where or how to access it.

It is also my experience that in the main, parents/families are almost completely reliant on self-help and informal support to navigate a confusing, confused, frightening, unaccountable and opaque system when the stakes could not be higher.

It also seems self evident that the Local Authority/Social Worker must also produce information (flow diagram, visuals etc) to support individual parent/ child depending on their communication needs so that parent/ child understand the processes affecting them and the choices available to them. Where this is not happening then the unpalatable truth is that much of what is happening is likely to be a (largely unchallenged?) violation of the human rights of those affected.

Is there accessible reliable information about Child Protection Processes?

These are resources I've found on the Internet: -

1. See children's reporter online for Scotland for good resources however processes and the law is different between Scotland and England. There is no English equivalent? (http://www.scra.gov.uk/parent_carer/easy-read-information/ )

2. This site explains the concept of rights (https://www.dimensions-uk.org/my-support/my-rights/) as does this one (http://www.niccy.org/UNCRCResourceHub )

3. There is advice on Coming to/Attending Court here (https://www.gov.uk/government/news/advice-on-coming-to-court )
​
4. Good Information about the Family Court System run by volunteers in Bristol. (http://www.familycourtinfo.org.uk/) A selection of useful videos here (http://www.familycourtinfo.org.uk/useful-videos/)
​
5. Westminster Law School have produced guides to two key concepts of the Children Act 1989 - the Child Welfare Principle (https://www.youtube.com/watch?v=mfyrZtbxidw ) and Checklist and Parental Responsibility. (https://www.youtube.com/watch?v=aTH5mcqAaH8 )

6. See this NHS page with linked videos Easy Read guide to the Mental Health Act (https://www.nhs.uk/NHSEngland/AboutNHSservices/mental-health-services-explained/Pages/easy-read-mental-health-act.aspx)

7. Coram has a resource for young people here. (http://lawstuff.org.uk/)
​
8. The Family Rights Group have two video guides:
- What is a child protection conference? - A guide for parents ( https://www.frg.org.uk/what-is-a-child-protection-conference-a-guide-for-parents
- What is a family group conference? A guide for families (https://www.frg.org.uk/involving-families/family-group-conferences/fgc-films
​
9. The Family Rights Group have a resource for young parents that is straightforward / easy to navigate. (https://www.frg.org.uk/ypa/)

10. CAFCASS have produced a children's guide to Care Proceedings that can only get better. (https://www.cafcass.gov.uk/children/childrens-guide-to-care-proceedings.aspx )
​
11. Childline have videos on a range of topics here (https://www.childline.org.uk/toolbox/videos/ ) e.g. consent (https://www.youtube.com/watch?v=jM_2hiSikAQ )

12. On becoming a young parent subject to child protection proceedings see this YouTube If I could talk to me (https://www.youtube.com/watch?v=-6Zx9dlqB8E&feature=youtu.be )

13. There are easy-read resources for adults with learning disabilities about the support they should be getting like this from SCIE. (https://www.scie.org.uk/files/autism/autism-easy-read.pdf)
​
14. Audio and variable text options on websites like this on the Local Government and Social Care Ombudsman website are excellent.( http://www.lgo.org.uk/information-centre/news/2017/sep/ombudsman-criticises-london-council-for-errors-in-children-s-complaints-handling )
​
15 (new, added March 2018) A new VR experience has been created to help children and young adults that are involved with court proceedings . https://youtu.be/hn3RraxqMJE
​
16 (new, added March 2018) Guide for Children to Getting Help (https://www.nice.org.uk/Media/Default/About/NICE-Communities/Social-care/quick-guides/Getting-help-to-overcome-abuse-quick-guide.pdf )

Finally

It is my view that the MoJ and DfE should commission comprehensive audio and video resources and publish these on a dedicated website. That no Government Department has seen it necessary to do this is, given what is at stake, in my view, indicative of a deep and profound disrespect within government for families who have need of children's social care. This disrespect runs like a seam through all interactions between professionals and families where pretty much anything can be justified by those 'doing to' families and pretty much nothing can be challenged by those 'done to' including de-facto denying the 'done to' access to information about processes affecting them, their families and the rights and responsibilities of all.

Also see :-
-Communication Needs
- Parents seek injunctions preventing adoption of 3 children removed to UK
- Transparency in the Family Court with Lucy Reed and Paul Magrath
- findings and recommendations from this 2017 study
(pg.29) :-
· (Children and Young People need) help in understanding their case and family justice processes
· Social workers, Cafcass guardians and judges need to explain to children and young people how the family justice system works and what the process will be.
· Child friendly information on the family justice system should be available for children and young people.





Powered by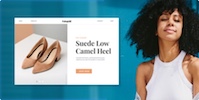 Create your own unique website with customizable templates.